The developer with the nickname alxgrade has released a simulator for unpacking and the first installation of PlayStation 5, which allows you to get these impressions under Windows.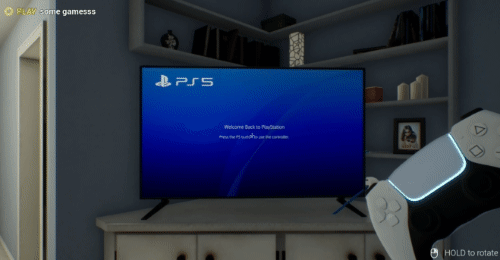 The simulator allows you to unpack the set-top box, put it next to the TV, and look from all sides.
The capabilities of the simulator do not end with the inspection and unpacking - it offers to experience all the "bonuses" of the new owner. It has a number of emergency situations that may occur after the purchase of the console. The user may need to troubleshoot electrical problems, rearrange the TV, find the optimal placement of wires.