Metro: Last Light and Anna scene
I think it makes no sense to deny that 4A Games games have many times less erotic content than their Western counterparts. But this is precisely the case when quality exceeds quantity. Recall at least the scene at the "Quarantine" level from "Last Hope."
According to the plot, Artyom saves Anna from the hands of the traitor Lesnitsky, and together they flee from the station infected with a military virus. Once in a temporary quarantine, the girl talks about the impending war and then sits down on her knees to the main character and asks to warm her.
And even if the scene is short, she has no interest in sensuality. It is noteworthy that in the Redux version, the developers removed the girl's bare breasts. So, if you want to thoroughly "warm-up" the girl, look for the original game.
God of War and countless beauties
You should not write off the older man Kratos, who moved from sunny Greece to frosty Scandinavia, became a respectable father, and, in general, lost interest in hot beauties. But if you remember the times of his youth, more than a dozen girls come to mind, whose hearts (and bodies) were conquered by the Spartan.
We will not recall one specific episode simply because they are all roughly similar. But what's interesting is that the developers from Santa Monica Studio were able to turn spicy scenes into a small mini-game, hiding what was happening from the player's eyes.
But fans of explicit content should not despair. In each part of the series, you can find many half-naked and often wholly naked girls.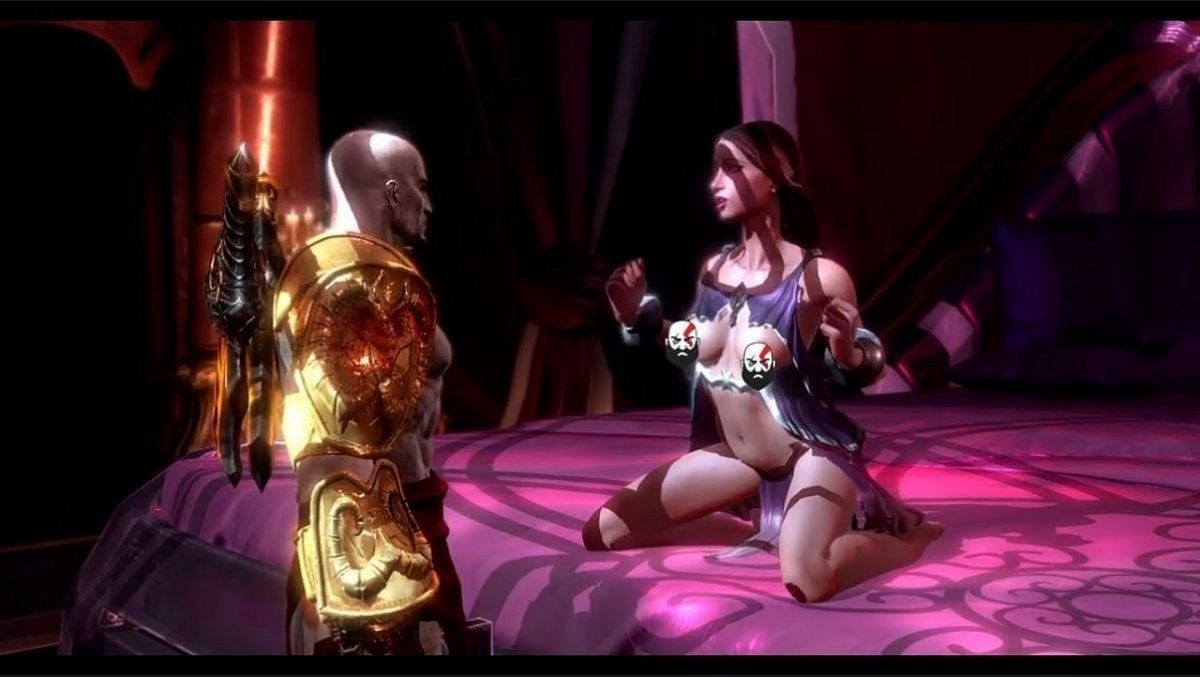 "The Witcher 3" and Yennefer on a unicorn
How I wanted to avoid mentioning the creation of CD Projekt RED in this collection. But if we are talking about the most explicit scenes, it is still impossible not to talk about The Witcher. Perhaps the most memorable is the scene with Geralt and Yennefer on a unicorn.
Geralt would not be Geralt if he limited himself to only one sorceress. Only according to the plot of the primary campaign we can sleep with both Triss and Yennefer. Or you can try to seduce both at once. But in this case, the witcher will be a little disappointed.
In the DLC, Geralt also does not remain without female attention. In "Hearts of Stone," we have to conquer Shani. And in the "Blood and Wine" expansion, there is a love scene with Sianna. The latter deserves special attention. We'll do without spoilers so as not to spoil the impression of the game. But everything is perfect there.