Red Dead Redemption 2 and the saloon binge
A short but amusing scene awaits players in the latest brainchild of Rockstar Games. In one of the tasks, we, together with Lenny, a member of the Dutchman's gang, go to the nearest town to have a good rest in the saloon. Of course, the heroes get drunk.
After some time, Arthur discovers that his friend has disappeared somewhere. Having gone in search of him, you can catch a friend indulging in love pleasures with a prostitute in one of the rooms.
It's funny that after some time, one of the moths will ask us to deal with the corpse that will lie on the bed ... in the same room. It seems that the saloon will soon run out of customers at this rate.
But overall, there is much less sexual content in RDR2, even compared to the first part.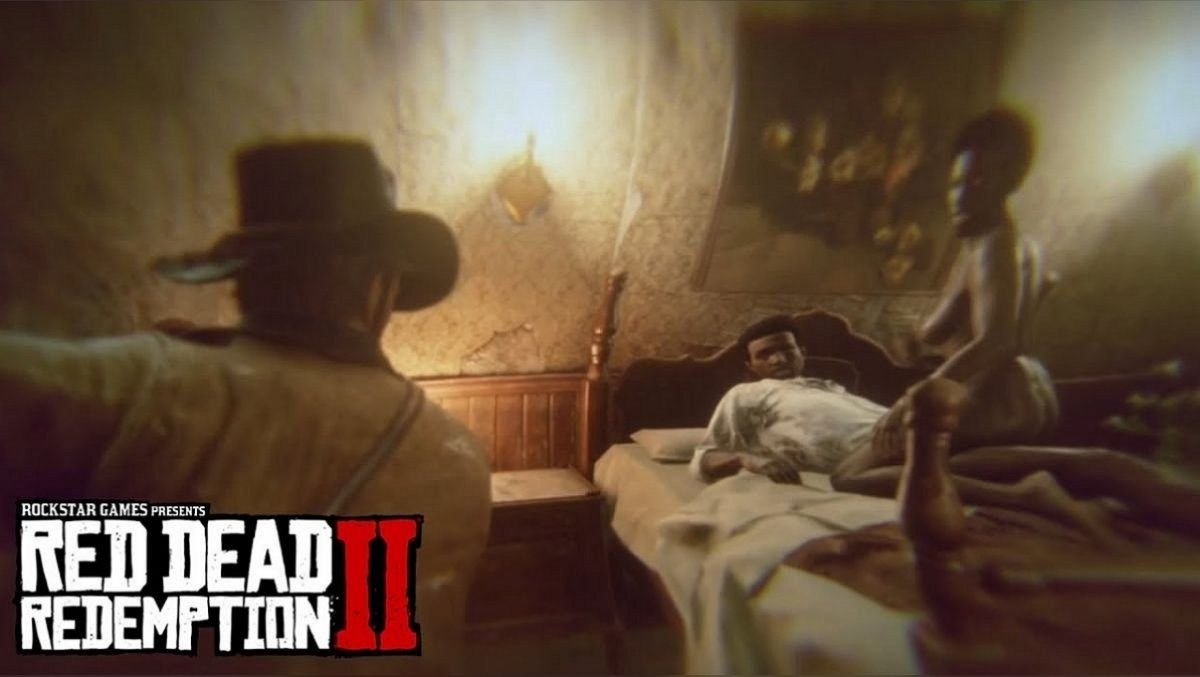 Wolfenstein: The New Order and nurse Anya Oliva
It must be strange to end this collection of the most erotic scenes with a game about the alternative history and a Nazi victory. Nevertheless, there are two reasonably explicit scenes in the game. Both of them take place between BJ Blaskowitz and nurse Anya Oliva, who would later become his children's mother.
Yes, they are very short in duration, but it is in this format that they fit perfectly into the plot, complementing the overall story. How? Showing that even if evil wins, one can continue to love, feel, and, finally, just live the life of ordinary people.