So! What to expect from the new GTA 6?
On the side of the law
From the very first part of GTA, it offered players to be real madmen - to steal cars, shoot people, kill prostitutes after completing their work, taking money from them, etc. And what if you do the opposite. If instead of a criminal guy, we are offered to play as a police officer. No, of course, in many parts of the GTA we can become a cop during a side mission, but this is not what we mean. It would be nice if players had a choice of who to become - a nice guy in uniform or a criminal breaking the general rules.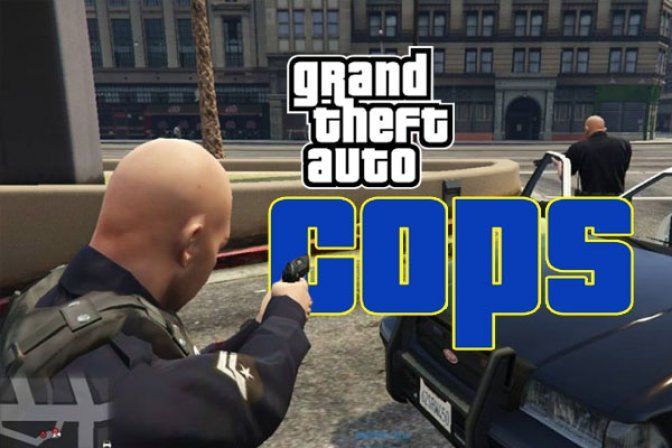 Ability to build in GTA
It would be nice if the developers introduced in GTA 6 can independently build buildings in the in-game world. The path of buying real estate originated in GTA: Vice City, but did not continue to develop further. With the power of modern technology, letting players decide where and what kind of home they want to see would be just the thing, especially for those who like to build houses and do not know what to do in GTA. This can be seen in Fallout 4, where this mechanic fits perfectly into the gameplay.
Robbery wherever possible
The ability to rob random houses appeared in GTA: San Andreas. Technology did not allow developers to do something as interactive as possible, but now Rockstar's hands should be free. Since the game takes place mainly for a criminal, why not let him commit robberies of shops and apartments right in the single-player mode.
The return of GTA to the 80s
Many GTA-fils say that a new game's main actions in the series have to take place in the 80s, as it was in Vice City. Agree; it would be interesting to look at a copy of Miami in this period. You don't even have to go back to the story of Tommy Vercetti (the protagonist of GTA: Vice City) - the events could take place either before or after those in Vice City.
New opportunities in GTA online mode
GTA 5 has brought a vast number of innovations to the online component. If earlier gamers used third-party servers GTA: San Andreas to arrange an apocalypse in the in-game world, now all this is available without dancing with a tambourine. Of course, the developers are obliged to go even further and make GTA Online much more prominent and more relaxed, adding new modes, story missions, etc.
Combining the universes of Red Dead Redemption and GTA
At first, glance seems like a silly idea. But it is not necessary to allow us to conquer Liberty City by Jack Marston or ride a horse Niko Bellic. It's easy enough to make GTA 6 mentions of Red Dead Redemption. For example, the main character may be a distant relative of Marston, due to which they have a similar appearance and texture. The protagonist's ancestor could have been one of the villains that we remember from Red Dead Redemption.
GTA 6 protagonist - woman
We are already used to the fact that in all GTA games, the main characters are men. And what if at least once we were introduced to a woman. Several characters could be made, one of which would be a girl stylized as Trevor. Skeptics will think that there is no place for women in GTA, but the female gender would fit in well and revive the game if implemented correctly. Remember the same GTA: San Andreas, which caused many questions because of the main character's skin color - as a result, CJ became one of the most beloved heroes of the entire series.
Fast travel around the map
If all states were implemented in GTA 6, it would not be very convenient to frequently travel from one point to another. Fallout 4's fast travel system fits in perfectly. We opened the map, marked the place, pressed the button and voila - we are in another city. Of course, fans of the "old school" will not approve of this method, but I would like to see them when they fly from Liberty City to Los Santos in real-time.
Even more details
The game prototype of Los Angeles in GTA 5 is genuinely adorable. However, many inaccuracies are still present. For example, the original city tracks are filled with more cars than in the game, the population density is higher, and the buildings are more extensive. It would be simply amazing if all these small details were fully implemented in GTA 6.Even more details
All states in one
GTA 5 has a huge map, but it turned out to be not large enough for some gamers, as it turned out. For a long time, many have wanted all states to be implemented in GTA 6. It isn't easy even to imagine how this can be done. However, technology does not stand still, and therefore one day, the opportunity to fly from Liberty City to Los Santos may become available in real-time. It is unlikely that the old ladies' PS4 and Xbox One will pull this out, although their potential is still not 100% revealed.